Feature Details and Participation: Five Friday Favourites
Although I'm an avid reader, and although I like to read, there are many books that fellow blogging friends have read that I will never read. It's not to say that these books are bad - god no, some of them sound fantastic, but it could be anything, from a time period it's set in, to the author maybe not hitting it off with me (through their writing of course, we hardly go out on dinner dates, I'm not
that
lucky people), but that doesn't stop me falling head over heals in love with their covers when they're not looking. I'm like a book pigeon, coo'ing at the pretty books, but who is also shooting way out of my comfort zone. In fact, I've been known to push myself into reading a book I had a feeling I wouldn't like, just to justify having the pretty cover, even if it was for a short amount of time.. I fall in love with book covers from books I will never read, it's an issue I have, like a sub-issue from my overall issue of loving book covers, and what better way to indorse such an issue than to showcase my favourites?
Amanda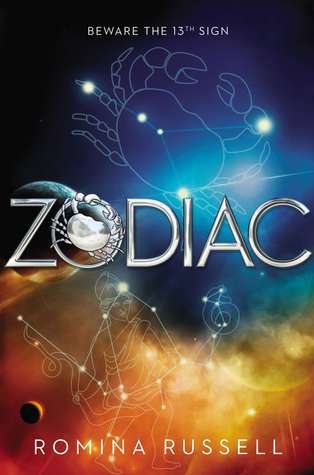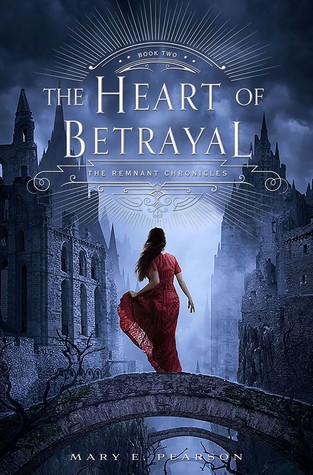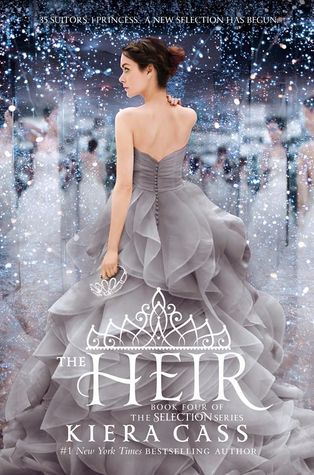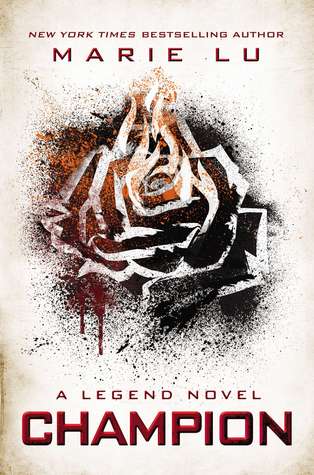 Zodiac by Romina Russell: I fear that all of these reasons are going to start with something along the lines of 'this book is gorgeous', but they are, and so is Zodiac; it's colours, it's hues, it's contrast, it's general look, it just screams beautiful, but I'm just not that interested in the book whatsoever and never have been. It sounds slightly spacey, I think, and it's got a star or constellation reader, which I like, but don't care all that much about, and after the surge of it's release, it seems to have gone poof, so I'm not too fussed.
The Heart of Betrayal by Mary E. Patterson: I will be avoiding this series like the plague, and not because it's done anything to offend me, but I just have a really really strong feeling it's not for me, and I've wasted hours on books I've felt that before with and been proven right, so I'm trusting my instincts here too. However, this book is bloody goddamn gorgeous and I would frame it just for the pretty.
The Heir by Kiera Cass: After asking for your opinions on The Selection series in a previous Five Friday Favourites, you all confirmed my fears that the series was very romance focused and less politics and battles and or dystopian, fantastical features, which sucks, so I will be avoiding this series, even though I have to remind myself every now and then, but this, it's drop dead, it's just - *hearts eyes*
Untamed by A.G. Howard: Oh please, do not seek me out and skin me, but while this cover is just, breath-taking, Splintered;s ending took what was a great book with a chance of me reading the series and ballsed it right up. I can't bring myself to push through the series, at least, as of right now I have no intention, and while I would love, love to have this cover, I can't make a good enough excuse.
Champion by Marie Lu: No, I promise you, I liked Legend enough, but I just couldn't continue reading Prodigy after pushing though the first half, and that makes me sad, because Champions cover is just so pretty, it's just got the perfect colours I like, it's all dark and rich and powdery and so good looking and I can't have it, because I don't love the series. *sighs* So many pretty covers, so many I cannot have.
Stacie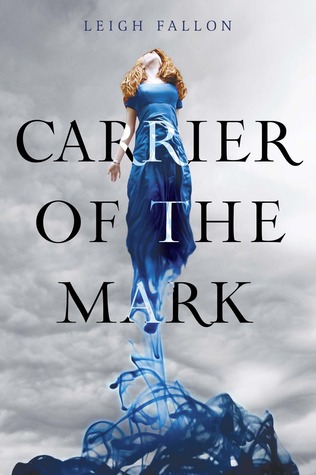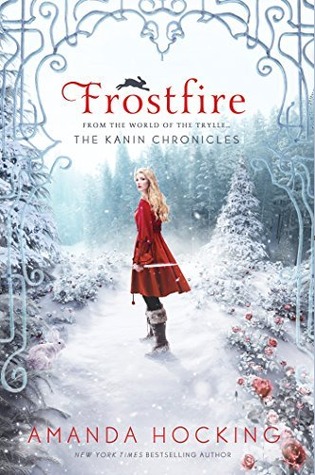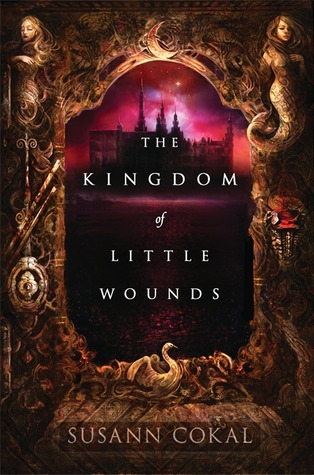 Carrier of the Mark by Leigh Fallon: Nope, I just can't. I am so in love with this cover, it is without a doubt one of those covers that I would be happy to have on me shelf just to look out, without any intention of reading. The one problem with that is, I've heard nothing but bad things about the series. Its a mythology story, of what kind I don't know, and it just sounds like a mix between the Fallen and Twilight books. I have been on the fence about it for years and I just can't bring myself to even try it.
Until I Die by Amy Plum: I will more than likely never finish this series, but the covers are so beautiful and so me that it pains me. Everyone seems to be split 50/50 about the story, you either loved it or you hated it and I was sadly one who just could not get on with #1. I've got an OCD about leaving series unfinished and even if I don't like them I carry on with it, but I think this would do more harm than good.
Frostfire by Amanda Hocking: As you may or may not know, I'm not a fan of Amanda's Tyrlle series. A few years ago it was very hyped up and I decided to buy all the books without reading #1 first (granted it was cheap but I never do that) despite how unique it was at times I just couldn't make myself like it. Since then it's made me really cautious about her books, but the artwork on almost every books she brings out is so breathtaking. It makes me sad, it really does.
Leviathan by Scott Westerfeld: The cover is so spectacular, the detail on this is bloody amazing and I loved Scott Westerfelds Uglies series but I don't know about this one. I'm not saying that I don't like steampunk because I've read a few that fall into that category and have a ton more on my TBR shelf, but its one that I'm really unsure about.
The Kingdom of Little Wounds by Susann Cokal: I'm pretty besotted with this cover, I could look at it for hours. I have had this book on my TBR shelf on Goodreads for a few years now, but I've never picked it up. The reason this is on the list is because I think it's just been on my shelf for too long, overshadowed by other books. That and it's nearly 600 pages.... that's a dedication I don't think I'm ready to commit to right now haha
Tell Us Yours!
What books have the most gorgeous covers that you'll never read? Have you read and loved some of those we've mentioned? Want to get involved and share your list? Here's your link up area! ↓


Next Months Topic Is..
Favourite Series You Almost Didn't Read!

Did you start a series you were wary of reading and just think 'why did it take me long to read this amazingness', or were you constantly recommended a series only the later find that it was made for you? Started or finished, you can choose any series!

Our post and link-up with go live 24th April, I look forward to seeing you there.