Feature Details and Participation: Five Friday Favourites
Putting books off. We all do it don't we? I know I (Amanda) do it an awful lot and it's a really bad habit that I just can't explain properly. Sometimes I like to avoid new releases because the bandwagon - you know, when you look at your feed and there's around 12 reviews of the same book on the same day, all saying the same thing, yeah, I like to avoid those, but I also tend to avoid popular books, because, you know, they're popular and that's scary.. What if you don't like it? What if people hate you? What if you get kicked out of the community and given your retirement card?
Okay, kicked out might be a tad extreme
, but it's a serious issue and means that all those books and series people constantly tell me I have to read kind of don't get read, for a looooooong time. However, there are books I grabbed by it's pages and yanked into bed with me for one crazy wild night of amazing, (
That does sound a little saucy doesn't it?
) that left me wondering why I'd waited so long. Today, myself and Stacie are going to talk about those books and why you really should read them too, minus all of the steamy scenes of course..
Stacie
Harry Potter - so I came to the party a little late with this one. Because I wasn't a reader when I was a child it wasn't until the 3rd movie that I actually paid attention. I picked up the 3rd book (without first reading #1.. yeah I know I was bad) anyway after enjoying that I thought I would read the rest. Long story short I was only hooked around the time the 6th book came out. I am however impressed that I managed to stay away from spoilers till I had caught up haha.
Looking For Alaska - Not reading John Green before 2011 was the biggest mistake of my life. I had been recommended Looking For Alaska a few years back by an ex, but I kept putting it off because I didn't want to be reminded of her (Yeah I know I'm silly). Anyway I'd obviously moved on an had a child so thought there was nothing stopping me. Well shut the back door, I was amazed. I will forever be kicking myself that I couldn't just get over it and read it when I was told about it.
The Hunger Games - this one is a little different, I didn't actually know about it till 2011, the year before the first movie. Though I am sad I didn't know about it any earlier, the reason its on my list is because it opened up a whole different genre to me, one that I am so what obsessed with now. So yeah.. I wish I read it sooner for that sake.
A Game of Thrones -


Okay.. I think its safe to say that this book series/TV program is EPIC. I didn't actually know it was a book series before I was already deep into season 1, by that point I didn't want to spoil anything so I didn't read the book, then I did read #1 and #2 and my OH finally gave it a go before season 3. I got so used to finding everything out with him from there on that part of me still doesn't want to finish reading them because I like not knowing with him. (p.s if you haven't read/watched it... you don't know what you are missing. SERIOUSLY)
Throne of Glass - It has now become one of my favourite series a the moment and it shamefully took me 2 years to get around to reading. I wish I had picked it up earlier, but at the same time I'm glad I didn't because I didn't have to wait to read the first 3. (Just sucks that I now have to wait for the rest :(
Amanda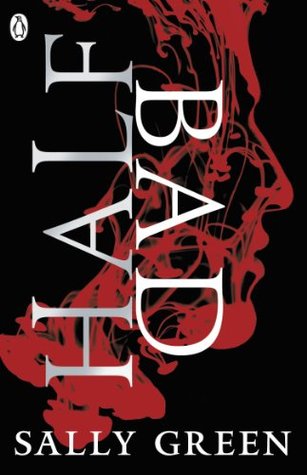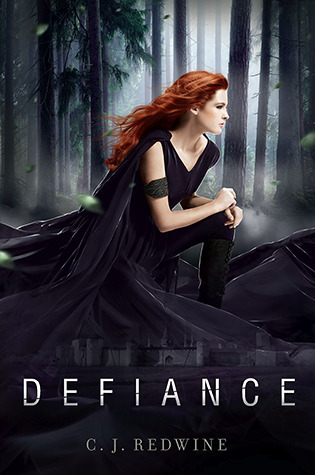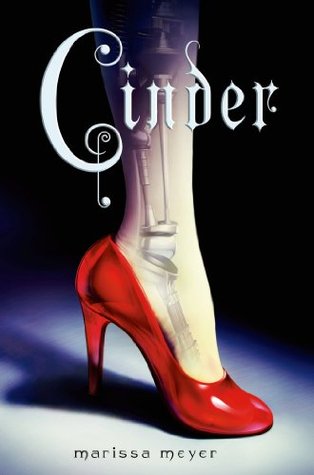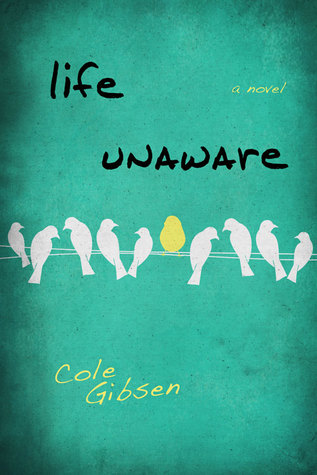 Half Bad by Sally Green - This is one of the more recent 'why did I wait to read this? Why?!' books because maaaaaan alive, this book was so damn good. I loved being inside of Nathan's head, I loved the world and the plot and the characters and the society of witches and covens and family and politics and government and literally, everything about this book was so good, I can't believe it took until my third attempt of getting a copy to actually read it. So annoyed I waited so long, and Half Wild, is so worth the wait guys, seriously..
Defiance by C.J. Redwine - One of the books I read during my Summer Surge Read-a-thon last year, Defiance was both one of my biggest surprises, and one of my best book buying choices. This was definitely one of those 'I have a hunch I'll like this..' and wow, did I like it. Best friend-to-distant strangers-to-romance, duh! The 'apocalyptic' world is much more fantasy than dystopian, and the whole premise and structure was really quite fantastic. Some people could find it slow, but the development and character growth was just- why I've I read the sequel?
Angelfall by Susan Ee - Another book that took me a while to get a hold of, but didn't get delayed in comparison to other books that have sat on my shelves for yeeeeeears. I received Angelfall at Christmas and read it before the end of 2014 and honestly people, if you haven't yet read this book, what are you waiting for? Snarky angel of wrath, a kick-ass leading lady, dystopian-apocalyptic world, scorpion-human hybrids, damn creepy sisters and unhinged parents and one very hot romance. This is not your typical end-of-the-world-paranormal-hot-angels story, it's so much better than that.
Cinder by Marissa Meyer - A case of the 'big and scary, well loved, popular series, stay awaaaaaaaay' hibijibis when it comes to The Lunar Chronicles, but really guys, could you plan me? You loved this series, and I was afraid I wouldn't, but oh no, step aside kids, for I will trample you with my love for Cinder, and the rest of it's series. I will forever be ashamed for thinking I wouldn't like cyborgs, space-queen's, androids, genetically altered people, captain-not-captains, nerdy computer hackers, farmer girls and so much more, honestly, I can promise you, you might not love this series, but you will enjoy it. I hold myself to it.
Life Aware by Cole Gibson: I had hold of this book for around a month before I actually got around to reading it.. I'd convinced myself I wasn't going to enjoy it, when in fact, I felt the complete opposite, I couldn't have loved it more. It had the perfect balance of personal demons, issues, drug use, suicide, LGBT features, overbearing parents, school drama and a hot, but beautiful romance. I hate that my review won't go out for months yet, but if you haven't got your eye on this, you need to have, it was superb. A complete 5 star read for me.
Tell Us Yours!
What books can you not believe you waited so long to read? What books could you just not wait for? Get involved!
Got a FFF post of your own to link up with? Here's your link up area! ↓


Next Months Topic Is..
Cover's of Books You'll Never Read

Have any covers that you think are absolutely beautiful, but no for a fact you'll never read the book? Any books that you tried and couldn't finish but had drop-dead covers? How about books that are just no-go's, but you'd own for the pretty?

List your own next month! We'll see you soon for the next installment..