Hosts - The Broke and the Bookish | Details - Top Ten Tuesday Feature
I love receiving recommendations and seeing what people have liked, it comes with the hobby of reading and reviewing books, it's something we all do already, with reviews and blog features and memes galore, they provide us with an outlet, that lets us say 'this book, you should read it', and we love that we have the ability to do that. But sometimes, people don't like reviews, they can be too detailed, too, inclusive of plot details, they can create an opinion in a reader, without them ever having to read a book, and a lot of the time, reviews are now avoided.
I fully understand this preference, but it doesn't stop me wanting to talk about books that deserve recognition, that deserve to be promoted, that deserve to be read, and we've read some pretty fabulous series in our time, and many of them haven't gotten the notice and recognition they deserve, and because they're so so good, I want to smush these books in your face in today's freebie Top Ten Tuesday topic, with their amazing and awesomeness. I'm nice like that. Let's see what these series are.
Amanda's All Time Favourite Series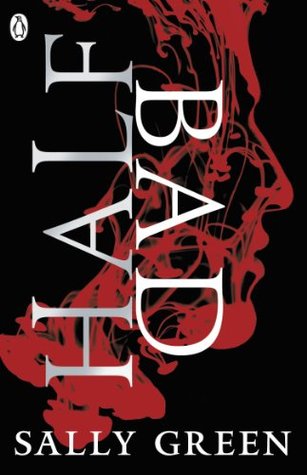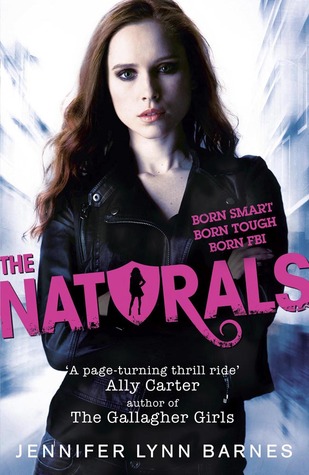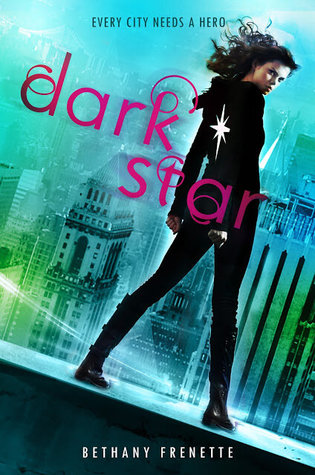 1.
Half Life by Sally Green
| Books Read:
Half Bad
,
Half Wild
| Average Rating:
This series is up there in surprises of 2015 without a doubt. I went from considering Half Bad, to being put off by iffy reviews (which is never a good thing, trust your instinct people!) and then finally thinking 'what the heck, you may as well give it a go' and by god am I pleased I gave it the time it truly deserves; it's such a 'me' book! The writing is addictive and comforting, it's simple, but keeps it's detail, it's characters, oh boy it's characters, they're some of the richest, most tangible characters I've read. You cannot form an opinion on this series, without reading this series, trust me.
2.
The Naturals by Jennifer Lynn Barnes
| Books Read:
The Naturals
,
Killer Instinct
| Average Rating:
I swear to god, if you've judged these books by their covers and dismissed them entirely, then I'm going hit you upside the head, okay? THESE BOOKS ARE SO MUCH MORE THAN THEIR COVERS. Do you like CSI, or Criminal Minds, or Scorpion, or Sherlock/Elementary, or Castle, or any other crime show you can think of that takes murder and makes it so interesting and addictive that you begin to wonder if you're fascinated by serial killers? Then this series is without a doubt, made for you. Even if you can't take to the
love triangle
, it's characters, it's plot, its twists, the emotions people, there are so many. Please please please, these books need more readers.
3.
Dark Star by Bethany Frenette
| Books Read:
Dark Star
,
Burn Bright
| Average Rating:
This series is beyond a doubt one of the most underrated, most amazing series I've ever read, and I kid you not, I am literally heartbroken that the series was never treated properly by Disney-Hyperion, it deserved so much more than it got. Demons, underworlds, parallel worlds, superhero, super-powered beings, mother/daughter relationships, super hot and super adorable romances, a realistic, active, powerful and anti-damsel heroine, lots of mysteries, lots of development, this series has everything you might want from a paranormal fantasy series and PEOPLE DON'T KNOW OR CARE ABOUT IT ENOUGH AND I WANT TO CRY. Seriously, if you're interested in paranormal amazingness and doing it digitally, do it now.
4.
Skulduggery Pleasant by Derek Landy
| Books Read:
#1
,
#2
,
#3
,
#4
,
#5
,
#6
,
#7
,
#8
,
#9
| Average Rating:
You've heard me talk about how amazing this series is already, plenty of times I'm sure of it. You've heard of how brilliant the characters are. You've heard about how much depth and brilliantness is woven into the plot and pacing. You've heard me talking about all of the damn right beautiful relationships, the morals, the emotions, the feelings, the loyalty between friends and family and those you never really knew. You've heard me create entire posts about getting over saying goodbye to this series, and you've seen me review every single book of the series that's been released, including novellas. You've even seen me fall in love a walking, talking, magic skeleton, and you know what? I still adore it now.
5.
Red Queen by Victoria Aveyard
| Books Read:
Red Queen
| Average Rating:
What a surprise Red Queen was. Deemed a remake of many different stories, both fantasy and dystopian, Red Queen received a lot of negative feedback, and I do mean A LOT, but for me, this was an absolutely brilliant read with strong characters, great plot and utter pain and deceit. I wasn't bothered by any similar sounding story, I wasn't even bothered about the quiet moments, I was just amazed and I fell in love, honestly, it was so good. I am not over it, and I doubt I will be for a long while, but I most definitely need the next installment as soon as is actually possible.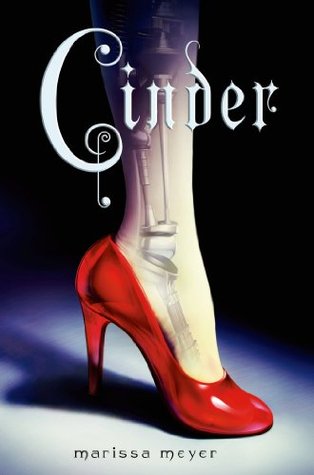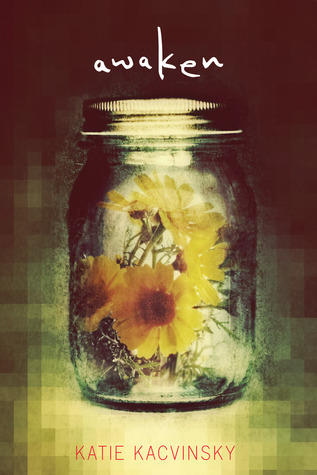 6.
Lunar Chronicles by Marissa Meyer
| Books Read:
Cinder
,
Scarlet
,
Cress
,
Fairest
| Average Rating:
I was pressured, nagged, pushed, shoved and encouraged by what felt like everyone to read this, and I am very very glad I did. It's probably a series I would have tried eventually, but it wasn't extremely high on my list, and yet the moment I finished Cinder, I knew I needed to read the rest, and just take in more of this wonderfully written, magical series. Fairytales, cyborgs, science, space, evil queens, oh people, this is so so good. If you haven't tried it, please do.
7.
Heroes of Olympus by Rick Riordan
| Books Read:
#1
,
#2
,
#3
,
#4
,
#5
| Average Rating:
I've read all of Rick Riordan's work so far and out of all of the series, I definitely enjoyed Kane Chronicles on a more consistent level, but Heroes of Olympus was definitely more of a favourite based on the last two installment which were just absolutely brilliant. Riordan write some of the best mythology I've had the pleasure of reading, the research, time and dedication he takes into including as much as possible and fleshing out his characters is fabulous, I just can't. Seriously people, you need to read this series, and all his others.
8.
Awaken by Katie Kacvinsky
| Books Read:
Awaken
,
Middle Ground
,
Still Point
| Average Rating:
The first ever dystopian series I started, Awaken has to be up here if only for the amount of tears, heartbreak, tension and realistic emotions through the characters within the series. Maddie was such a real person, her choices were honest and based on her passions and beliefs, she created fantastic relationships, she didn't make foolish mistakes and she fell in love so honestly and so sweetly, her whole character just touched me, and I could not have loved this series without Maddie. Sadly, this is yet another series that seriously lacks marketing and good looking after by publishes, and that angers me. A lot.
9.
Gallagher Girls by Ally Carter
| Books Read:
#1
,
#2
,
#3
,
#4
,
#5
,
#6
| Average Rating:
Damn, Ally Carter is without a doubt an author I firmly and honestly love to bits. Her characters, her relationships, her family and friendships aspect, her boys, oh man. I love Embassy Row so far, and I generally really liked Heist Society, but Gallagher Girls just takes the biscuit for spy-girl awesomeness. Lots of betrayal, lots of secrets, lots of mysteries, LOTS OF PAIN, this series was just a whirlwind and I loved it so so much. I seriously want to reread this now, and I don't reread books people.
10.
Unknown Assassin by Allen Zadoff
| Books Read:
The Hit
,
The Mission
| Average Rating:
Argh, Zadoff is zaa-bomb people, seriously. He writes badass, he writes amazing, and he writes awesome, and that's just in his writing. Plots, mysteries, spies, training kids up to be murders and take out people, a hidden program, traitors and emotions, oh damn, it's like Taken meets Transporter meets Spy Kids but more violent and grittier. This series is one of my pure and honest favourites - it took me by surprise is one I would gift to everyone, and that's saying something.
Other Worthy Mentions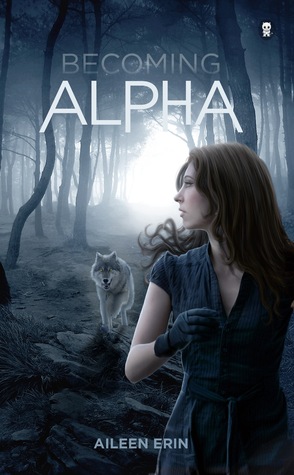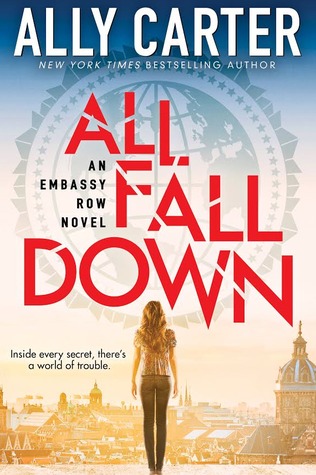 Angelbound | Alpha Girl | If Only | Thirteen | Curse Workers | Embassy Row | Faith | Throne of Glass


What Are Your All Time Favourite Series?
Here's more Series-Related Posts You Might Love!