Many many moons ago, I used to participate in Waiting on Wednesday, sharing the books I was anticipating or looking forward to that were coming up for release, but in the end, I just, stopped. I wasn't pleased with the format or how little in terms of quality the posts felt, but I never lost the urge to share the books I was most interested in or looking forward to, so, many many moons later, I've decided that today is that day, and I'm going to be shovelling lots of upcoming reads onto your radar.
I shared in my spreadsheets and organisation post that I have a sheet dedicated to 2015 releases that I'm tracking, and that is still firmly the case, in fact, it's extended to 2016 releases between then and now, and there's many many more books that I don't keep a written track of that are always flitting around my radar, and the worst thing about most of these reads is that so many of you know very little about them. I love me some underrated reads, I'm always reading and reviewing some of my favourites, so now it's time to put some of them on your radar. I spare no apologies for any books you might fall in love with.. *cackles evilly*
May - June 2015
1. The Fill-In Boyfriend by Kasie West - Release Date: 5th May 2015
Having read Kasie West's The Distance Between Us, Pivot Point and Split Second and having loved all three, it's only predictable that I would be watching this book with beady eyes and probably waiting until Christmas for it.. I'm aware that I still haven't gotten around to On The Fence, but I will, soon.
2. Bruja by Aileen Erin - Release Date: 12th May 2015
I've fallen in love with Aileen Erin's Alpha Girl series and have loved what's been written so far in the series, and to know that we get the opportunity to be in the mind of a great secondary character and view Erin's world through different eyes is very very exciting. I can't wait to see what happens in the next few days.
3. Maxon by Christina Bauer - Release Date: 12th May 2015
Honestly, Ink Monster LLC just seem to write and publish such 'me' books, it's impossible to not fall a little more in love with them with each installment, and after watching Angelbound rise from a not-so-amazing starting point, I without a doubt
need
to read about Maxon. Bring on next week!
4. Never Never: Part 2 by Colleen Hoover - Release Date: 17th May 2015
After having read Never Never earlier this year (review is coming, eventually..) and falling into peril and distress after that cliffhanger, I most definitely will be getting hold of this next installment as soon as is possible. The characters, the mystery, the romance, the sexiness, it's all just too much and I can't get enough.
5. The Traitor by Allen Zadoff - Release Date: 9th June 2015
Let's be honest here, this is up there in anticipated releases and I seriously
cannot wait
to get my grubby little excited hands all over a copy. Eeep, this series, it's characters and it's action, it's assassins and it's screwed up humans, HOWARD, eeep, so much love, so much goodness, I need this as soon as is humanly possible, which is basically now.
August - November 2015
6. Demon Road by Derek Landy - Release Date: 28th August 2015
This should not be a surprise. I ADORED Skullduggery Pleasant.
Have a snippet of a conversation:
Stacie: 'Did you know Derek Landy has a new series starting in August?'
Amanda: 'Of course, I've known since July last year!'
I think that's all you really need to know about this anticipated release.
7. Firewalker by Josephine Angelini - Release Date: 1st September 2015
I confess I wasn't a huuuuuuge fan of Trail by Fire (Stacie did enjoy it much more than me, BUT, I do want to continue the series, half because
where the heck is the series going to go now please?!
and because it's Josephine Angelini and no matter what, I love her as an author.
8. Queen of Shadows by Sarah J. Maas - Release Date: 10th September 2015
Yes, I know, I have yet still to read Heir of Fire, but it's coming, I promise you, I'm waiting so the wait Queen of Shadows isn't as painful. It's obviously on this list.
9. The Sword of Summer by Rick Riordan - Release Date: 6th October 2015
Having made my way through every possible Rick Riordan novel through last year, I've been waiting and waiting and
waiting
for a new book and the expectations for this book are enormous! My library best get a copy pronto because mythology by Riordan is something I loooooooove.
10. Alpha Unleashed by Aileen Erin - Release Date: 13th October 2015
Sequel to Bruja as mentioned earlier, and I love that the installments in this series don't take forever to come out. I'm still not aware just how many books are in this series, and if this is the last then I won't be heartbroken, I just hope it's executed brilliantly.
11. Portia by Christina Bauer - Release Date: 27th October 2015
Once again, sequel to Maxon as mentioned earlier and I just will never get enough of these authors work. I will continue to read these series until they are no more, because the world is just fabulous. Oh, and Dragon Emperor's? COUNT ME IN.
11. All In by Jennifer Lynn Barnes - Release Date: 3rd November 2015
This series has just been - seriously guys, seriously, there's nothing about this that I dislike. Both installments, The Naturals and Killer Instinct have been fabulous and I've fallen for every single word, every single character and every little plot and story moment. I refuse to say goodbye to this series, but I
need
this book.
12. Winter by Marissa Meyer - Release Date: 10th November 2015
Is there anything really that needs to be said. I want this book. All 800 pages. Now.
13. The Raven King by Maggie Stiefvater - Release Date: 23rd February 2016
Do you have to ask why this book is here? EVERYONE IS WAITING, DON'T KILL GANSEY.
Why is there no date/cover yet?!
14. Book #3 (Faith Series) by Candy Harper
After adoring Have a Little Faith and really enjoying it's sequel Keep the Faith, the wait for more Faith in the finale has just been so inconvenient and rude. Granted, Harper did start a new series with Perfectly Ella, but still, I want more Faith, and having no date or cover or anything at all hurts.
15. Book #3 (The Legion) by Kami Garcia
I really went off The caster Chronicles after Beautiful Darkness but Unbreakable and Unmarked were much better reads for me; they had darkness and horror and friendships and tension and ghost and ghouls and just all the things I like most. I'm excited to see if the series ends how I think it will, and whether or not my heartbreaking ship of emotions will survive. (I'm seriously doubting it right about now..)
16. Book #3 (Half Life) by Sally Green - Release Date: March 2016
I've raved about Half Bad and Half Wild and you should not be surprised. Go read them. Now.
17. Book #2 and Book #3 (Red Queen) by Victoria Aveyard - Release Date: 2016/2017
These sequels cannot come soon enough, I just need them okay?
Other Books I'm Secretly Stalking..
18. The Fixer by Jennifer Lynn Barnes - Release Date: 7th July 2015
After falling in love with Barnes' The Naturals series, and not really liking the look of her paranormal series, the next book on my list from her was going to be this lovely mystery with sisters and crimes and just fantastic goodness. I'm extremely excited.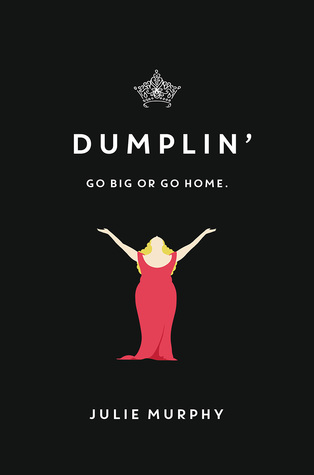 19
. Hello, Goodbye and Everything in Between by Jennifer E. Smith - Release Date: 1st September 2015
I've read every other Jennifer E. Smith novel and liked
almost
all of them an awful lot, so it's only predictable for me to want to read this one too. I can always love good fluff.
20. Dumplin' by Julie Murphy - Release Date: 15th September 2015
If there was ever a character I wanted to be or aspire to be, it's Willow. I'm a chub and sometimes it's hard to love yourself for who you are, and this book could be everything that makes me feel positive about myself. Everything about this book sounds fabulous.
21. Placebo Junkies by J.C. Carleson - Release Date: 27th October 2015
Teenagers, placebo's, insanity, real or not real. Sounds absolutely like a 'me' book. Thanks.
What books are you anticipating this year?