Designing a blog isn't easy. There's a lot of trial and error, there's a lot of research that goes into getting what you want, and there's a lot of finding the right tools for the job, and trust me, it's a headache if you don't know where to look, who to go to and what to use, so today, I fancied giving you insight into my tools of the trade and how you can get your blog looking slicker, quicker.
XOMISSE - Web and Blog Design Services
Elaine is without a doubt one of my go-to bloggers when it comes to design tips and tricks. I could name any number of features in our design that I learnt with the help of her highly detailed, easy tutorials. She's always coming up with the smallest of tips that can make your blog look and feel exactly how you want it, without taking you hours to do so. A lot of what I've learnt and been inspired to create has come for her work, and the best thing about her advice is that once you've cracked it, you can easily recreate, edit and add to the tutorials to create the exact look your wanting. I couldn't imagine not using XOMISSE when I'm looking for inspiration and how-to's when designing and neither should you.
Nosegraze - Blog like a Boss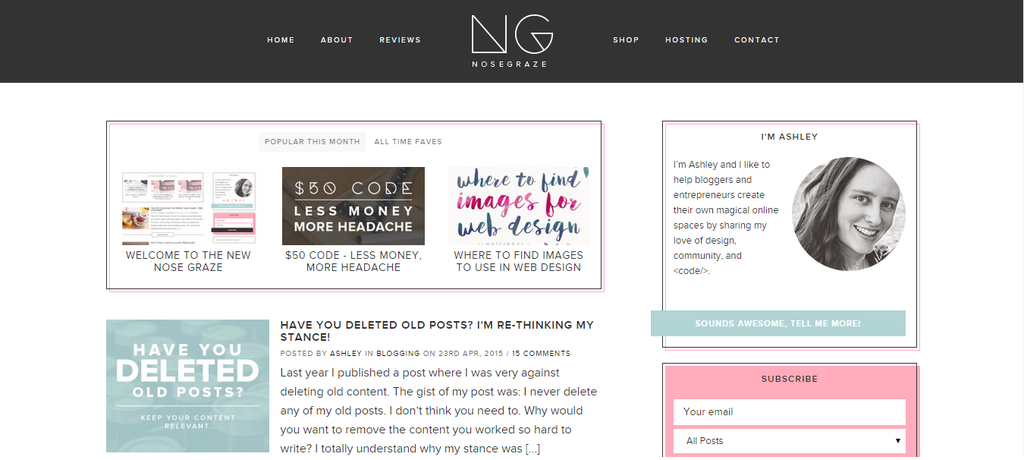 Fellow periodic book blogger, full-time blog and web designer Ashley is just as fabulous as her blog makes her look. There's any number of tips and tricks I learnt from Ashley, from the little things like blockquotes and post header designs, to our navigation and feature buttons - her design also inspired our current cleaner, more professional look. I'm always reading and using Ashley's tips and tricks, she was the mastermind behind how we starting rocking our about pages, she's a blogger that always has me asking myself questions, and she's fabulous with the tutorials she hands out. She's always concise, but clear, and they're always practical and things you never knew you wanted, or needed. If you're not a regular visitor of Nosegraze, you need to reconsider.
These Paper Hearts - YA Book Reviews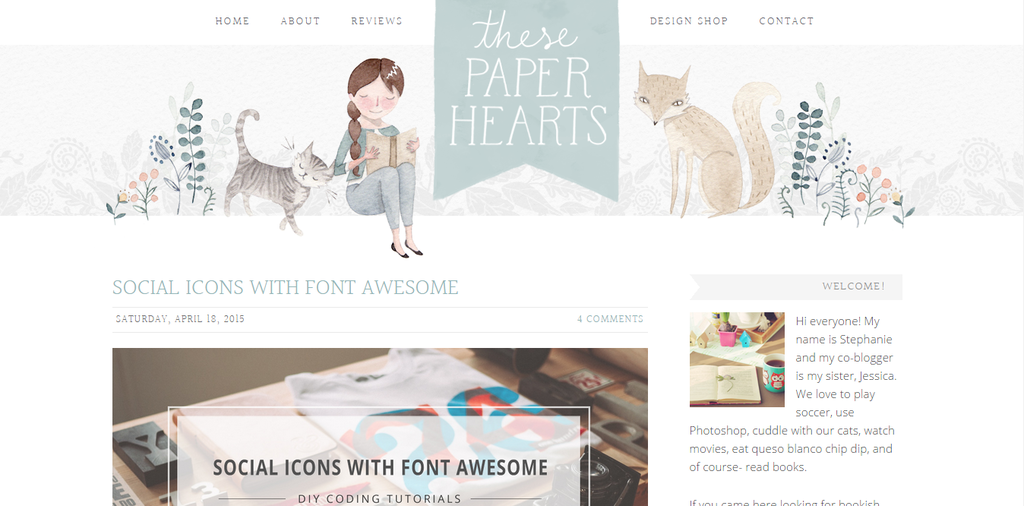 Stephine is fabulous and while I use her blogging tips and tricks a little less than I do Elaines and Ashleys, I still utilise them a lot. Previously a blog designer herself, she knows her way around the little details and she's always designed sites I've loved the look of. Now she focuses more on HTML and CSS tutorials and little tricks that get your blog looking and working better, and I've got to say, I love her work. Without her, we wouldn't have search and subscribe buttons I'm really pleased and proud of, neither would we have our commenting look as it is and these are the little details that to me, matter a lot, and they've been the details that I have bugged most. The best thing? When Stephanie isn't helping me design, she's posting all things books which is something I love too.
PicMonkey - Free Online Photo Editing
I genuinely have no idea what I would have done had Picmonkey not existed. I'm a photoshop girl. I don't have the money for it, and the free alternatives just confuse the hell out of me. I like simple. I like easy. I like something that just tells me what I can and can't do, and the best part? What isn't free, you can just find somewhere else on the internet. It's my favourite program to use. I've made all of our graphics, both past and presents on Picmonkey (and Paint), I've made other people's graphics using PicMonkey too, and I'm always turning to it when I'm creating our Who Wore It Better collages. It's my universal image editing tool.
Free Online Image Editor

While Picmonkey is usually my go-to, Online Image Editor is my second in command. I tend to use this program much more when I want to make a background transparent as it is possibly the easiest tool I know of that succeeds in doing this, but I've also used it to create image ratings and used it to create images inside of text and so much more. It's just as easy to use as Picmonkey and yes, it looks worse than it is, but I definitely use this program too often not to mention it here.
Photobucket - Photo and Image Hosting

Most, if not all of our images used when we're blogging go are hosted by Photobucket and it's been the most reliable site I've used. It doesn't just act as a host for your images though, while I don't use these features, you can edit photos through their program and you can purchase images as prints straight from their website. I can't vouch for the latter two features, as an image hoster goes, they're great and they've just made my blogging and designing experience much easier and much less stressful. Not to mention they've been life savers when I've deleted images from my laptop or phone. Talk about a close call.
W3Schools - Web Development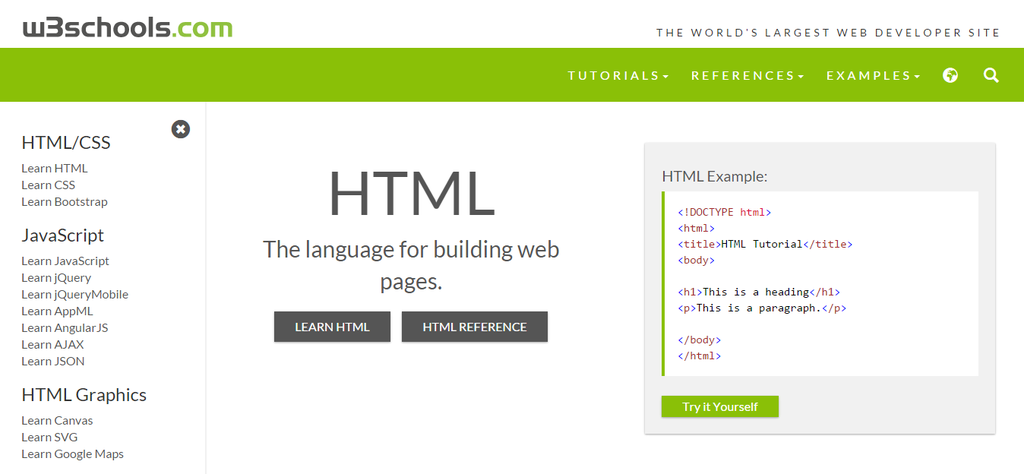 When I first started out learning code, W3Schools was a place I spent (and do still spend) a lot of time on. The in depth tutorials, the information they provide, the amount I've learnt just from spending a few hours on there is enough to get you the information you might need to start out coding. It's a great place to start picking up on the important things to learn, it covers Bootstrap and Javascript, basis HTML and CSS formats and so much more. It's been almost like a parent to me, guiding me through my coding journeys, teaching me the basics so that not I understand and create code that works with me and for me. I'd never call myself a professional, but I'd definitely say I'm talking the same language as some of the more talented code writers.
What Are You Waiting For? Getting Designing!
Do you have any resources you think I should be using? Any you would recommend to people yourself?