Bookish Musings is a feature here at Beautiful Bookish Butterflies that allows one of us to share our thoughts and opinions, talk and discuss things happening in the book and blogging community or share a personal book related issue we have. Today, Amanda is talking about Netgalley and the negative things that she personally has against the site. Does it mean she won't use it? Of course not, but it's not a perfect formula. See why..
As a whole, I love NetGalley, I really do, but recently there's been a few changes to the website that have begun to seriously frustrate me on a huge level and it's affected which books I'm reading and reviewing on the blog. In no way do I mean to set up this whole 'woe is me' and 'poor old me' because I seriously appreciate getting ARC's, it's an honour to be considered to read a book before others and get recognition and notice out there for those books, but there are some negatives to NetGalley that effectively I want to get off my chest. This could very well start off as a discussion post and become a bit of a narky rant, but let us be honest, this seriously shouldn't be a surprise anyone anymore.


My biggest problem with NetGalley is time

I've lost count of the amount of times I've requested a book months in advance and heard back having been accepted either right before the release date or waaaaaay past the release date and oh my lord you wouldn't believe how much this frustrates me. I've taken the time to choose your book out of all the books available and I've set up a system so that if I do get accepted then I'll have time to read it and review it, but some of the most recent examples show just how difficult it is as a blogger to make the time for these requested books when there's no time to spare. Here's some of the biggest examples I've been through recently..


Starstruck Scala Face Time Perfect Lies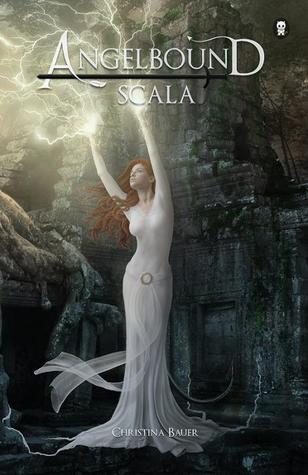 Released: 31st Mar. Released: 13th May. Released: 25th. Apr. Released: 30th Jan.
Accepted: 8th May. Accepted: 7th May. Accepted: 6th May. Accepted: 4th Jun.

In normal circumstances for somebody else, this might not be a problem. Yeah 'poor me' receiving ARC's after the release date, I'm totally selfish about the entire thing but as somebody who goes to college and is a part-time career I don't have the time to read every book before the release date but I will always do my up-most, however, being two months ahead of schedule also means that if I get a late ARC, I either have to abandon it or shuffle posts around which turns a hobby into a job and that's something I don't want to happen. Finding the time to read, review and blog is already pretty stressful at times, so getting these late ARC's can really throw a spanner into my preparation which effects my review for both the author and publisher.


The second big problem is legal restrictions

At what point did it make it acceptable for certain books to only be available as ARC's to specific countries and not others? Granted, I can understand it from a publishers side of things; if you're set in one country, you'd like to stay in one country, but don't you think that's a little unfair to those people who live elsewhere and would really love to read that book and they can't because of country restrictions? I mean, come on guys, really? The amount of times I haven't been able to read a book because it's specific for American bloggers, or Australians bloggers is crazy. Is having British bloggers really that unusual? Are we a dying out species? Will we be kept in blogger zoos under strict surveillance because we're becoming extinct? No, of course not, so why do these restrictions exist and from some of the biggest authors around? Once again, I have some fitting examples..


The Julian Chapter Hexed My Best Friend In The Shadows


All of these books were books that interested me and that I am still convinced to this day that I would have and will enjoy, and the reason these restrictions bother me more than they probably should is money. I don't have the cash each month to go out and buy these new releases off the shelves and I don't have the ability to make my bedroom better to make room to house them and it's why I love NetGalley so much. It gives me the opportunity to read books that I'd had to wait months if not years to read and not only that, it gives me the opportunity to spread the word about these books and I haven't been able to do this. Damn this shit gets me down..


The third and final problem is being unfairly rejected.

Now I understand that 'unfairly' might be up for interpretation, but tell me, what does on blogger have to do when every book she receives, she reads, rates and reviews for their system, when she works through and dedicates time away from other hobbies and life activities to make it to 80% ratio, when she makes sure that her profile contains as much information as publishers, the site and any other randoms could possibly want? I worked hard to make my profile as pleasing as possible, writing complex and detailed reviews and being honest and forthcoming with my thoughts, and in the past, I've had very few problems gaining these arc copies, but ever since I gained an 80% 'recommended' ratio, I've been rejected at almost every turn, for books that are either sequels to books I've read, companions, or that I've been in the right region for, the first few to request and even talked about on my blog specifically. What do I have to do to gain these arcs? Must I lap-dance? Must I perform 'My Heart Will Go On' that resembles my feelings towards these rejections? Or am I overreacting because these are books I really wanted and was rejected for? I honestly don't think it's the latter and I can't help but feel my hard work is being ignored..




I suppose in the end my problems with NetGalley are very personal to me, and they might not be problems for everyone, but they do effect how much I use the feature and how much I enjoy it. I have however been able to read some fantastic books with the use of NetGalley, found series I'm really enjoyed and found a spark for authors I never knew existed, and whenever I've had a problem with NetGalley or ARC's, there's always been somebody on hand to see to the problem, but these three negatives are just things that get to me and change my experience of NetGalley as a whole


What's your experience with NetGalley or Edelweiss been like? Do you suffer these same problems or am I being over dramatic? Have you personally read any of the books I haven't been able to and if so, did you enjoy them? Where do you blog from? Let me know down below.