Anna and Elsa - Frozen (2013)

A book involving siblings
Amanda: Perfectly Ella is the first book that springs to mind for me - lots of sisters and lots of laughs, but also Penryn and Paige from Penryn and the End of Days, and Percy and Tyson from Percy Jackson/Heroes of Olympus. So much sibling love, beautiful.
Stacie: I'm going to say You Against Me

by

Jenny Downham

, while looking through my list of books I'd read on goodreads to get inspiration, it was one that just jumped out at me because basses around a brother and sister relationship (and other things haha). However I would also say The Vampire Diaries or Forbidden

Rapunzel - Tangled (2010)

A book that made you emotional
Amanda: So many books I could choose right now, honestly, there's a craaaaaazy amount, but Half Wild is a book I'm still completely not over yet. So many LGBT shippy feels, but most of all, why do that Green? Why my favourite? MY MARCUS.
Stacie: As in recently? I think the only book to make me feel intense amounts of emotion this year would be All The Bright Places (and Heir of Fire) I'm still trying to recover from being punched in the gut by that book.


Merida - Brave (2012)
A book featuring a female warrior
Amanda: Ooooo, Tanith from Skulduggery Pleasant just hits this topic head on. She's badass, she's hilarious, she's insanely talented, she's fierce and loyal, she's got the most naive and sweet thoughts on romance and just kicks ass. So much love.
Stacie:

Alina in Shadow and Bone, Lily in Trail by Fire,

Aria in Under the Never Sky

, Katniss in The Hunger Games. (.... and obviously

Celaena in Throne of Glass, couldn't know mention her just wanted to show that I can think of others haha)




Tiana - Princess and the Frog (2009)
A book that features realistic struggles
Amanda: Wonder and Last Leaves Falling are books that really work in highlighting incurable illnesses and general deformities that affect people in everyday life. Auggie is a wonderful voice, and Sora's is honest and heartbreaking. Please read them.
Stacie: Pretty much anything by Sarah Dessen, every book that one write has something in it that I can relate to and I'm sure others do can to.


Belle - Beauty and the Beast (1991)
A literary book or classic
Amanda: I personally quite liked reading An Inspector Calls for GCSE. Poignant and powerful, it's a great classic play.
Stacie: Lets go with Of Mice and Men, predictable right?. I like the book, I've read it a good handful of time and was made to watch the movie over and over again in high school. Lenny breaks my heart :(


Pocahontas - Pocahontas (1995)
A nature-themed book or book by a naturalist
Amanda: I think I may be stretching this to it's brink, but The Iron Fey by Julie Kagawa features Winter and Summer Courts, with lots of seasonal magic and fabulousness, I can choose that, right? I still need to read Call of Forgotten.. and I will, soon.
Stacie: I can no think of one, like I'm really stuck. The only one I keep thinking about is the Under the Never Sky series because of the weather.


Jasmine - Aladdin (1992)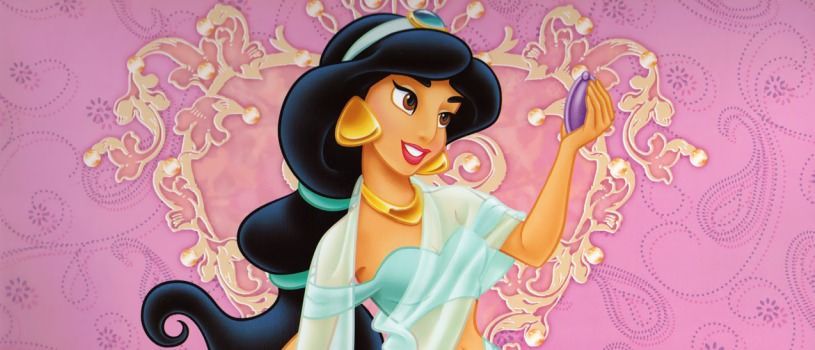 A book about the desire to be free
Amanda: I'd like to pick Throne of Glass, but chances are Stacie will, sooooo, The Art of Wishing features begging for freedom. Of course, it involved genies too, which might explain, but it wasn't that impressive really, too much quick romance, lots of meh.
Stacie: I wasn't actually going to pick it, yes I thought about it but I decided to go with something else. I going to say Vampire Academy, a lo of the character want to be free from certain things that are expected of them. So yeah.. that's my answer haha (though Throne of Glass is the obvious choice)


Mulan - Mulan (1998)
A book featuring war or battles
Amanda: I really really want to say Red Queen most, but also anything by Rick Riordan, always.
Stacie: Lord of The Rings. I may not have read the books and only seen the films, but epic war/battle isn't even the word!

Ariel - The Little Mermaid (1989)
A book featuring curiosity or learning
Amanda: Far fetched it might be, but Never Never sure is curious and has the characters learning a lot about themselves, their pasts, everything that makes them. It's dramatic, it's enthralling, it's addictive, it's emotional and just so so good, so good.
Stacie: Far From You, that book is just ridiculously good. I'd tell you why I'm picking it, but that would be spoiling it now, wouldn't it? ;)


Cinderella - Cinderella (1950)
A book featuring manual labour
Amanda: A tough challenge indeed, but the entire Under the Never Sky Series has a lot of manual labour involved. Lots of general scouring for food and resources by Perry's tribe, and a lot of general survival from all involved. That works, right?
Stacie: Only thing thats really coming to mind right now is Hunger Games haha


Sleeping Beauty - Sleeping Beauty (1959)

A book featuring sleep
Amanda: Bordering on the edge, I'd say Starters by Lissa Price features a form of sleep. Characters in a dream-like state while other people use their bodies, man that book was good, such a fantastic surprise, and I still need it's sequel.
Stacie: Hmm I'm going to say that same as Amanda, but for a different book. Though I didn't finish it, Mind Games has the same thing, sleep while being in the virtual world. (I'm not getting that confused right?)


Snow White - Snow White (1937)
A book featuring one of the seven deadly sins
Amanda: I will finally give in and whole-heartedly choose Red Queen because it features more than just on sin - Lust, Greed, Wrath and Envy, all at the ends of my favourite character. I'm still not over my heartbreak, why Aveyard, why?!
Stacie: Sweet Evil, simple. The sins are real people called the Dukes and they have kids who they get to corrupt those around them.. Rather surprised Amanda didn't think about it to be honest haha

Megara - Hercules (1997)

A book featuring Greek Mythology
Amanda: Ooooo, I'm choosing the entire Angelbound series because it's so subtle with mythology, and so sexy too. BUT, really I'll recommend almost anything in our mythology tag (minus Sweet Venom and Ella Grey.. such bad bad books people..)
Stacie: Covenant series by Jennifer L. Armentrout. I'm only 3 book in to it and it does remind me of Vampire Academy but its really good.

Alice - Alice in Wonderland (1951)
A book featuring nonsense or a book featuring an unusual other world
Amanda:
Stacie: any from the Demonata series by Darren Shan. The demon universe is a pretty strange one to say the least.

Maid Marian - Robin Hood (1973)

A book with a canine
Amanda: Werewolves count as canine, right? Alpha Girl by Aileen Erin for sure. So much realistic romance, plot and excitement, thumbs up to leading ladies ahead of pushy men, lots of dark twisted motives and lots of werewolves, love me some wolves.
Stacie: I don't actaully read as many books with canine's as I should do, but I'll say the Darkest Powers series by

Kelley Armstrong

, it has a werewolf in the story along the way. Either that or City of Bones.


Nala - Lion King (1994)

A book with a feline
Amanda:
Stacie: I could be very wrong, and please correct me if I am, but Im pretty sure The Gathering series by Kelley Armstrong is about a were[anther or cat of some description. It's been so long since reading that I've forgot, but I'm sure I'm right.