Bookish Musing is a feature here at Beautiful Bookish Butterflies that allows one of us to share our thoughts and opinions, talk or discuss things happening in the book and blogging community or share a personal book related conversation. Today, Amanda is talking about why she decided it was time to let go of Book Badger and join forces elsewhere with Stacie, and why for her, leaving Book Badger was a difficult decision..
When I first started blogging, believe it or not, it wasn't really a concious decision and I don't think I really understood what it was I was starting. I threw together a header, put some of Goodreads reviews on what was originally YA Reads, YA Reviews, which later become Book Badger and sort of took the wheel from there. From the 10th October 2013 to December last year, Book Badger grew a huge amount - well, it sure felt that way to me, with people loyally reading my posts each day, to people telling me they loved - LOVED - my blog and what I do and it's a really wonderful feeling, but the content that gets published is only a small amount of what really goes on behind the scenes..
I think it's fair to say that many who've been blogging for a period time have realised that it's not
just
as easy as reading a book, reviewing it and publishing it and that there's actually a lot more involved. The
time
blogging takes for one, really can throw you of you're just starting out, and the actual
dedication
and
concious effort to be active
is rife, so it's no surprise that, little by little, as life gets a little more hectic or a little less stable, keeping up appearances can become difficult, daunting, or even impossible. That's where Beautiful Bookish Butterflies came in.
I confess, I don't think that BBB would exist if it wasn't for me.
I mentioned in short to Charnell about the benefits of co-blogging, some of which I'll be exploring in the future, and slowly but surely, the actual idea of leaving behind my solo adventure and embarking on a new one with other people, other friends, didn't sound that daunting,
but still, a little scary
. Conversations took place, Stacie was brought on board, Charnell decided she wanted to keep hold of Reviews From a Bookworm and along the way, somehow, somewhere, Stacie and I have ended up here, with a beautiful new design,
if I do say so myself
, a new home to call our own and a new world of reading and reviewing adventures to explore together, but leaving Book Badger behind the closer it came to letting go wasn't as easy as you'd think.
While Book Badger was my own little creation and I confess to being quite a leader, it wasn't either of these things that frightened me when it came to the move. I'd been told by quite a few people that they loved my blog, that they loved Book Badger and it made me wonder whether they loved Book Badger
and
me, or whether they just loved the blog itself, it's design and feel. It made me nervous and twitchy and had me second guessing whether the change was for me, whether these people would follow me here and still enjoy what I do and how I do it, but honestly, I believe that making the change, leaving Book Badger behind and starting a new here with Stacie, on Beautiful Bookish Butterflies is the right decision for me.
As of today, my job hunt is taking on a whole new level - I've just started a training/work placement position for the next few months, and I'll be focusing a little more on my design work, both digitally and physically, and this all takes up time that I would have previously spent blogging and after spending almost a year posting as close as possible to once a day, the idea of posting less content or lesser quality content really didn't impress me, nor feel like an option, but now, here, having less pressure, being able to share the responsibility, being able to share the experience with not only another wonderful person in Stacie, but a friend in her, who has supported me, encouraged me, been there to support me even through none-blog related issues and kept me going when things have seemed as bad as they could get, that's more than I could ever have expected. I feel like I can do what I do online without having to sacrifice the things I love most offline.
Yes, there may still be moments where I feel overwhelmed or where I find myself unable to contribute, but having the support and friendships I do make this new chapter not only more manageable, but also more exciting and I really cannot wait to see where it takes me. To all my previous Book Badger followers, I hope you understand and appreciate why I moved and hope you'll enjoy my new home here. For new-to-me readers, I hope you come to enjoy what I bring to the table and for our new followers, I hope you enjoy what we've got in store for you.
Giveaway!

To celebrate Beautiful Bookish Butterflies Grand Opening, I'm giving one winner the chance to win a book I think more people should read from the options below. The giveaway will be international, but you must ensure that The Book Depository ships to your country. Prize will be in paperback form and you may be able to request another book in series or by same author depending on price. These are your options: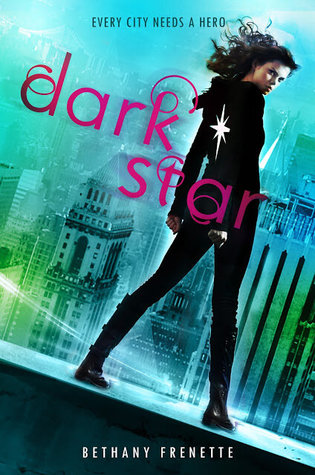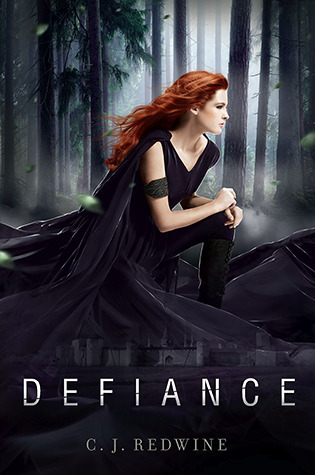 a Rafflecopter giveaway
Tell me what you think!

Have you ever considered throwing in the solo towel and starting co-blogging with anyone? Do you co-blog and if so, hows the experience been for you? Do you have any questions on how I'll be contributing to BBB and when?