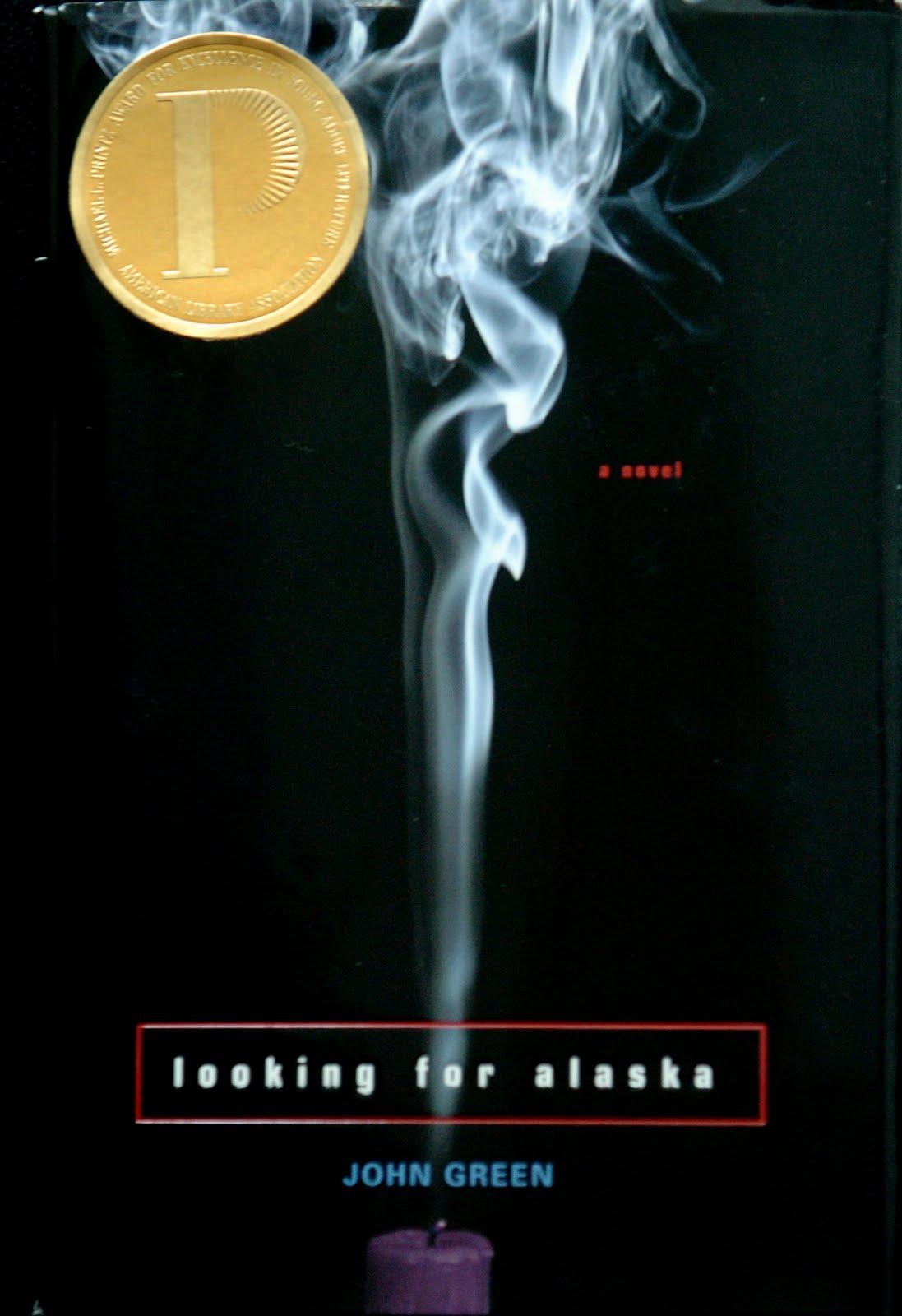 Looking For Alaska
Author: John Green
Standalone
Genres: Contemporary, Coming of age | Young Adult
Release Date:
December 28th 2006
Publishers:
Speak
No. Pages: 256
Source: Borrowed
Rating:
Before. Miles "Pudge" Halter's whole existence has been one big nonevent, and his obsession with famous last words has only made him crave the "Great Perhaps" (François Rabelais, poet) even more. He heads off to the sometimes crazy, possibly unstable, and anything-but-boring world of Culver Creek Boarding School, and his life becomes the opposite of safe. Because down the hall is Alaska Young. The gorgeous, clever, funny, sexy, self-destructive, screwed-up, and utterly fascinating Alaska Young, who is an event unto herself. She pulls Pudge into her world, launches him into the Great Perhaps, and steals his heart.

After. Nothing is ever the same
About 5 years ago an ex of mine recommended me this book. Long story short, I didn't read it while we were together or after. The first John Green book I had the pleasure of reading was The Fault in Our Stars, what a beautiful book. And while my laptop was down I read An Abundance of Katherines, which yet again was another beautiful book. This book has been on my to read list for a long time and I'm so thankful I've finally read it. This book was perfect. From start to finish, I know I seem to say that about all his books (so far) but that's just how I feel. And I've been sitting here for an hour struggling to put how I felt about this book into terms. Not because it was a bad book but because I'm still in awe of it.
I love all the characters. They are such a bunch of lovable misfits that they become relatable. From Miles 'Pudge', the skinny shy boy who's obsessed with peoples last words to Chip "The Colonel" Martin (his roommate) a prankster who likes to memorize countries/capitals/states, Takumi a surprisingly gifted MC , Lara a Romanian immigrant who is also Pudges girlfriend for all of a day, and then there's Alaska Young. A wild, self-destructive, beautiful girl who Pudge instantly becomes infatuated with.
This books is set up in two different section. Before and after. In the before section Miles leaves his home and old school behind to attend a boarding school, one his father attended as a kid, and where he hopes to find his Great Perhaps. The school itself is set into a great dived too. The Weekday Warriors, rich kids who live in a well off area and go come on the weekends, hence the name. And the normal people, who are there on scholarship. After a run in with the weekday warriors on his first day, Pudge along with the help of his new friends wage war. While planning and scheming Alaska and Pudge grow closer and they begin to open up. Pudge finding out the reasons behind Alaska's self destructive personality, is because when she was 8 her mother died very suddenly of a brain aneurysm. Because she panicked and didn't call 911 she caries around the guilt, feeling responsible, even though there wasn't much she would have been able to do.
To tell you about the After section would be to spoil the book for you. I for one never saw it coming. Being that I don't know how much people read into my blogs (if they do) I'm going to stop. Basically this book is about self discovery, grief, pain, sexual exploring, anger, trust, self doubt and living in the moment. Before I read anything by John Green it was apparent that he was very loved by readers old and young. Before I didn't understand it, but now I do. He's an amazing writer with the ability to make every character he puts to paper relatable in some shape or another. He never disappointing me and I cant wait to read more.