Here at Beautiful Bookish Butterflies, we're lucky enough to read a lot of fantastic reads and acquire a lot of books, it's one of the perks of the hobby, but sometimes, we have books we don't particularly want to keep hold of, books that we just don't really want to own anymore, books we read and didn't like much, or books we've bought and wonder why and when we might ever read them. It's tough, having so many books and nowhere to store them, but that's where you come in..
We Want You To Have Our Books!
Oh yes, you've heard that right. The books we no longer want to keep hold of for any reason, we want you, yes, YOU, to have them instead. How fantastic is that?! It's like all your Christmas' have come at once, it's like walking into a shop and being told 'all of these, you can have them!', it's wonderful isn't it? Have a feeling you might be interested in seeing what we've got up for grabs?
First, there are things you need to know!
You'd have been foolish to think there would be no conditions, there's always something to consider..
1. You must either be willing to pay postage for the book(s) interested in, or offer a trade.
(See below for more details!)
2. You must live in the UK if you want to trade
.* This, sadly, isn't up for negotiation. We have only so much money people.
3. All books are pre-owned and come in different conditions. There are no refunds
. Please check condition when requesting.
4. There will be a first come, first serve system.
You snooze, you lose.
How to Request/Contact Us!
The thing with these books is, Stacie may own one book, and Amanda may own another, and in order to make sure you get the book you want, you will need to make sure you're contacting the right person for the book in question, or else we could be getting ourselves in a muddle, and that's the last thing any of us want happening.
If Stacie owns a book you're interested in, send her an email at staciesnape@gmail.com
If Amanda owns a book you're interested in, send her an email at merwholockianhead@gmail.com
*If you're interested in trading books, you can check out our trade lists.
Amanda's UK-Trade List
| Stacie's UK-Trade List
In your email, you must include the following:
- Title and Author of the Book
- Condition of Book
- Whether you're looking to Trade or Pay Postage
After we've received an email off you regarding your request, we will let you know within 24 hours whether or not you've been successful in your request and will then, to those who've been successful, discuss with you further about getting the book to you!
What Condition Are The Books in?
As all of the books up for offer are pre-owned, they are of course at least a little used (if only been sitting on a shelf) and since we offer no refunds, we want you to make sure you know exactly what you're getting. The conditions are as follows:
Like New: Handled but in great condition.
No broken spines, bent pages, markings or visible damage.
Good: Handled with some wear and tear.
May have: broken spines, dented edges, dog-eared pages, slightly humidified pages.
Well Loved: Been around the block.
Has: broken spines, dented edges, dog-eared pages, humified pages. (images provided)
Here's What's Up For Grabs!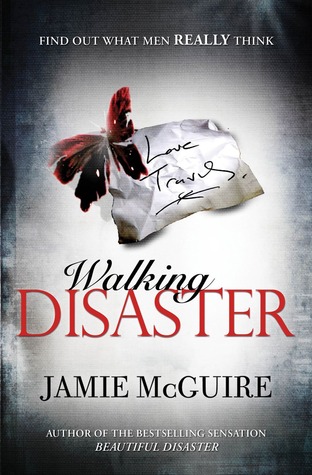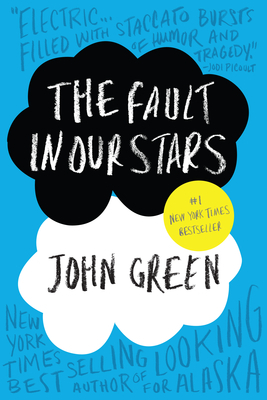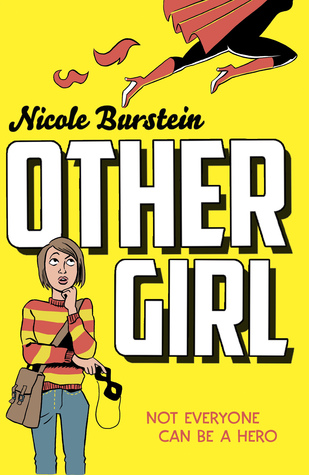 The Winner's Curse (Winner's Trilogy #1) by Marie Rutkoski
-
Owned by:
Amanda |
Format:
Paperback |
Condition:
Like New
Beautiful Disaster (Beautiful #1) by Jamie McGuire
-
Owned by:
Amanda |
Format:
Paperback |
Condition:
Like New
Walking Disaster (Beautiful #2) by Jamie McGuire
-
Owned by:
Amanda |
Format:
Paperback |
Condition:
Like New
Sweet Venom (Medusa Girls #1) by Tera Lynn Childs
-
Owned by:
Amanda |
Format:
Paperback |
Condition:
Well Loved
Thirteen Reasons Why by Jay Asher
-
Owned by:
Amanda |
Format:
Paperback |
Condition:
Like New
Northern Lights (His Dark Materials #1) by Philip Pullman
-
Owned by:
Amanda |
Format:
Paperback |
Condition:
Like New
The Fault in Our Stars by John Green
-
Owned by:
Amanda |
Format:
Paperback |
Condition:
Like New
The Future of Us by Jay Asher/Carolyn Mackler
-
Owned by:
Amanda |
Format:
Paperback |
Condition:
Like New
Othergirl by Nicole Burstein
-
Owned by:
Amanda |
Format:
Paperback |
Condition:
Like New
If I Stay (If I Stay #1) by Gayle Forman
-
Owned by:
Amanda |
Format:
Paperback |
Condition:
Like New