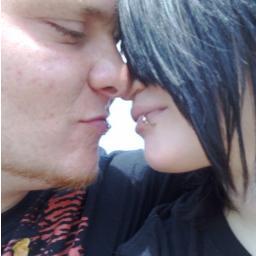 You're a reader who loves yourself some romance. It's one of your
favourite
features when it comes to the books you choose, but you really really
really
dislike insta-love, and anything that just doesn't feel quote like a real romance. You're really not choosy over your genres, but you really love anything with an extremely swoon worthy gentlemen, the kind that just make you dream sweet nothings about their big strong arms and their protective and proactive actions..
Want to know a Secret? So Do I!
When I'm not chasing my little energetic monster around at home, I spend hours reading through some of the best, most anticipated new releases and some of the older, more backdated, forgotten reads in order to bring you the best, the books that will melt your heart and create a competition out of your favourite fictional boyfriend. I read 125 books last year in order to talk about the the books you need to read, and books you really should avoid. I'm the person that will get you the best books to read.
Don't Suffer Rubbish Reads, Let Me Find Your Mr Perfect!
Before Beautiful Bookish Butterflies I owned my own blog, Book's Galore. I ran it for a few years, taking time here and there to focus on life when it came barreling head first into my way, but once I had a lot of spare time to myself once again come September 2013, I decided to finally give it one super big shot. I focused on building up a steady traffic and getting involved in the community, which is without a doubt one of the best things about being able to do what I do, for you. For me, creating a great relationship with Amanda and positive connections with Lovereading4kids have been some of my best blogging moments and most memorable parts of my experience. I made some wonderful friends since I've been blogging, and I would absolutely love it if we could be friends too!
I'm not always reading though. When I'm not sneaking in a few hours of a superb read, I'm busy looking after one energetic little monkey that lights up my world. I also spare time to work on the registration side of exhibitions and events hosted in and around London such as the London Book Fair that I worked April 2014. I adore comfy, cozy nights with my other half, fabulously rich and detailed fantasy reads and soft and fuzzly contemporary reads. I have a lot of fun doing what I do here at Beautiful Bookish Butterflies and I hope that my hard work will be appreciated when I help you find the best book for you. I don't want you to miss anything, so make sure you're subscribed.
Still Can't Get Enough of Me?
Blog Archive | Reading Challenges